Sabato 23 novembre
a
Bologna
, nella Sala Ercole di Palazzo d'Accursio si inaugura la mostra
Segni di un altro genere. Quando l'illustrazione parla di violenza sulle donne
, organizzata e promossa dalla
Casa delle donne
di Bologna.
Questo è il mio contributo:
Saturday, November 23th
, at
Sala Ercole
of
Palazzo d'Accursio
(
Bologna
) will be presented the exhibition
"Segni di un altro genere. Quando l'illustrazione parla di violenza sulle donne"
, promoted from the organization
Casa delle donne
of Bologna.
This is my take on it: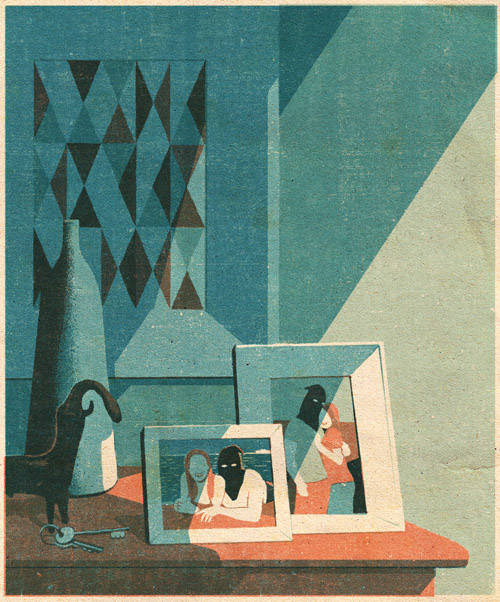 Sono stati
invitati a partecipare
molti illustratori e illustratrici, famosi e non.
Il tema è difficile e importante.
Su quanto un'illustrazione possa di per sé scalfire l'odioso problema non mi pronuncio.
Mi preme però dire che molte delle opere esposte saranno messe all'asta per finanziare, almeno un po', il meritorio lavoro della Casa delle donne.
I will not making any statement here about the chances that illustration (and art, in general) has to overcome the hateful problem of violence against the women.
But I'd like to emphasize the important work made by Casa delle donne in Bologna.
Chi può ci vada, dunque. Io in questo momento non mi posso muovere dalla mia isola, ché anche lei ha subìto violenza e non la posso lasciare sola.
Whoever in the nearbies, please check out the exhibition.
In this moment I can't, since my island too has been recently brutalized, and I couln't leave her alone.