Fra il 2009 e il 2010 ho realizzato più di trecento illustrazioni per un'edizione della Commedia di Dante Alighieri edita da Zanichelli e curata da Riccardo Bruscagli e Gloria Giudizi.
Between 2009 and 2010 I've made more than 300 illustrations for an edition of the immortal Dante Alighieri's Commedia, published by Zanichelli under the supervision of Riccardo Bruscagli and Gloria Giudizi.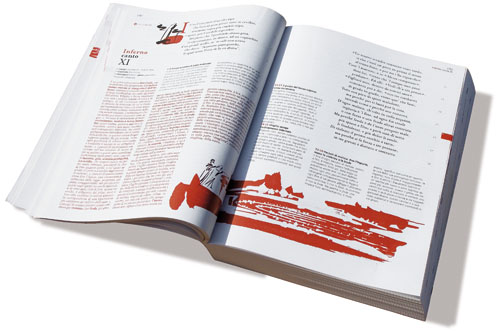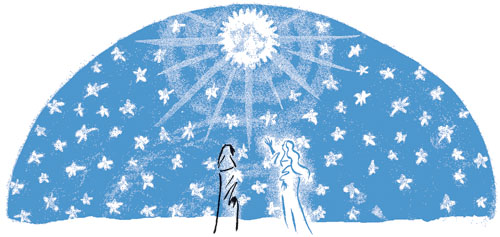 Ho consumato diversi pennelli cinesi e qualche litro di inchiostro di china.
Per ogni illustrazione ho prodotto decine di bozzetti in cui cercavo di distillare i miei appunti sulle scene che Dante descrive con dovizia di particolari (gli venisse un accidente).
I've used up several chinese brushes and a few liters of india ink.
For each illustration I've prepared dozens of sketches as visual notes of the scenes Dante describes with plenty of details. Goddammit. Ok, no… Just kidding…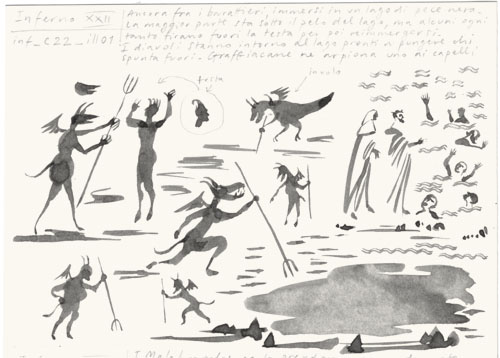 I trecento bozzetti esecutivi, quelli che ho utilizzato per montare in digitale le illustrazioni a due colori, sono ora diventati una mostra che ho intitolato
Com-me-dia
.
La mostra esordisce a Cagliari il 4 dicembre, e
questa è la locandina
:
The 300 final drawings – those I've used on the book as 2-colors digital illustrations, have now become an exhibition that I've called
Com-me-dia
.
The exhibition will be live next Dicember 4th in Cagliari, and
this is the flyer
of the exhib: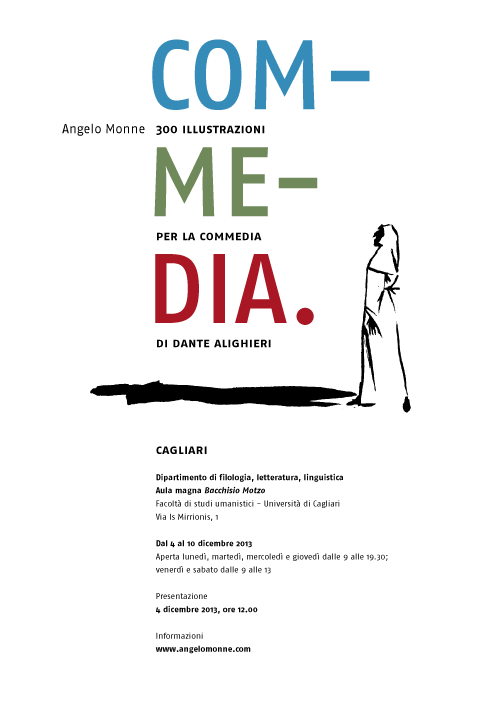 La presentazione sarà a margine di un
dotto seminario su Dante
in cui io, sempre a margine, dovrò farfugliare qualcosa sul mio lavoro davanti a una platea di letterati:
The presentation will be an aside event of the main
workshop focused on Dante
where I should explain something about my work before a bunch of literates and professors: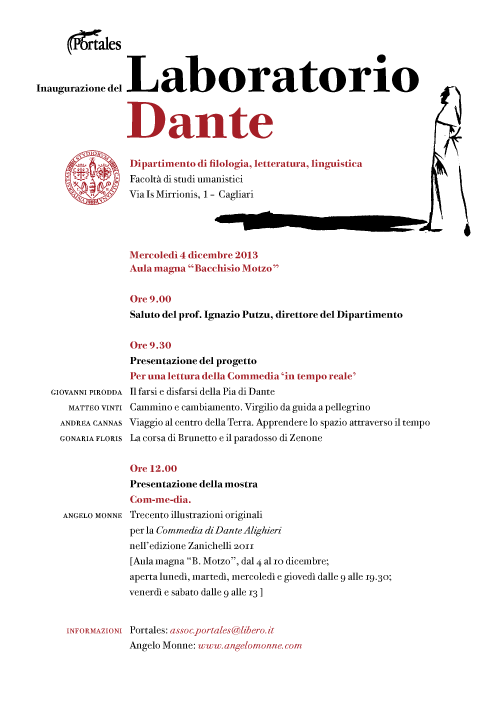 Andrà tutto bene.
Is gonna be okay.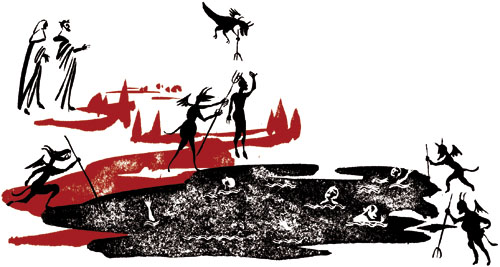 Credo.
Guess so.
Sì, andrà tutto bene.
Yes, is gonna be O.K.